Slot Machine Types – Learn About Different Slots Games
The first slots appeared in live casinos many decades ago and were all fairly simple and uniform. Since then, however, the slots industry has evolved quite a bit.
Today, both live and online casinos feature hundreds of different slot games, which can be categorized into many different types of slot machines.
Ranging from good old-fashioned classic slots to the most modern video slots out there, the scope of slot games you can play today is spectacular.
Today, we take a look at all the different types of slots machines that you can find in casinos and what makes each category stand out from the others.
Classic Slots
Probably the simplest of all slot machine types, these slots feature only basic gameplay options and plain graphics, and often aren't the most entertaining to play.
Classic slots are derived from the early slot games, which were simply due to the inability to create more complex machines at the time.
As such, classic slots usually feature only one or three paylines and no more than three reels. The symbols in these games are usually fruits, sevens, bars, and bells, all derived from early slot machines like the Liberty Bell machine.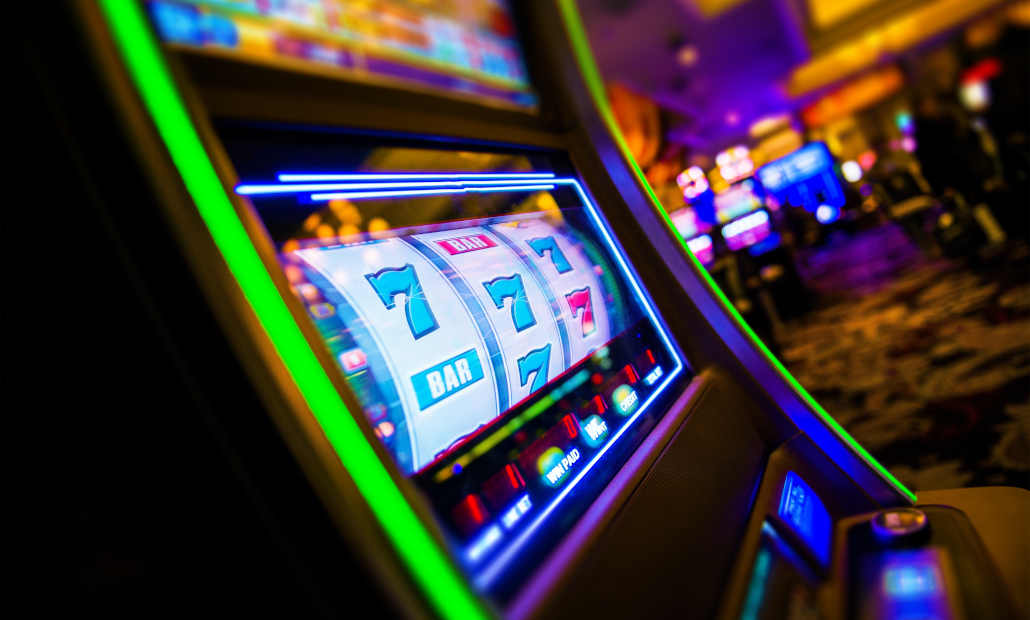 Today, slot developers have taken even classic slots a step further, to the point where some of them include special gameplay features and some fairly advanced graphics.
Yet, don't expect too much in terms of entertainment from a classic slot, as these games can hardly compare to the more modern video slot variations.
Video Slots
Many different types of slot machines fall into the category of video slots, as slot providers have gone to great lengths to create variety within this group.
By default, video slots include more advanced graphics and animations, often with 3D elements, video cut scenes, and other theatrics to make the games more enjoyable to play.
A common layout for video slots is 3×5, although many modern ones feature more than three rows of symbols and more than five reels.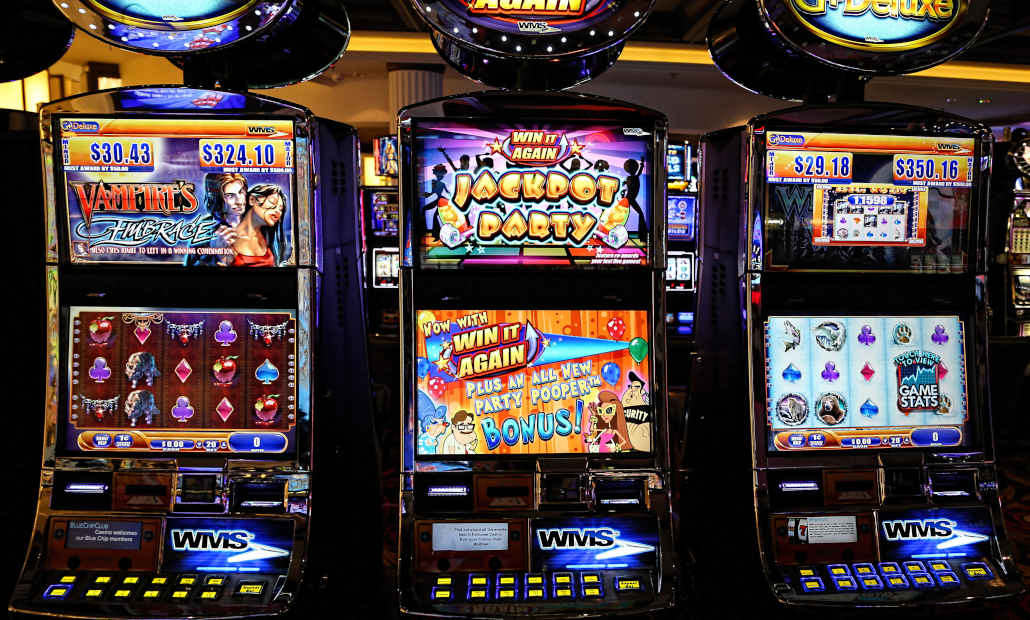 A characteristic of video slots is that they take on various themes, from historic ones to TV or movie themes, with the intention of being alluring to the fans of the particular theme.
Video slots all include a variety of gameplay features, including wild symbols, win multipliers, free spins, bonuses, and jackpots, all making each spin extremely exciting.
The range of stakes you can play many video slots for is often incredible, ranging from just a few cents to hundreds of dollars per spin.
Many of the world's most popular titles fall into this category of slot machines, making video slots the one type of slots you absolutely have to try.
3D Slot Machines
Early video slots were similar to classic slots in their design, offering more paylines and winning opportunities but similar layouts.
Today, companies that create slot machines focus heavily on the player's experience, which is why 3D graphics are often used.
Of all the types of slot machines, 3D slots are perhaps the most appealing in terms of graphics, as they really take things to a new level.
3D graphics are applied to everything, from the background elements to the symbols and the special effects that are initiated when you land a win.
The various characters and objects on the screen will move vividly in front of your eyes and capture your imagination for hours at a time.
When playing 3D slot machines, you would do well to keep track of time, as these games tend to be quite addictive if you let them take over your mind too much.
Mobile Slots
Our lives have changed significantly over the last decade, as mobile technology has gone from simple mobile phones to modern smart devices.
Today, pretty much everything we do has something to do with a mobile device, and casino operators have taken note.
For that reason, many of the world's most popular slots have gone mobile, and mobile versions of slot machines are dominating the casino market.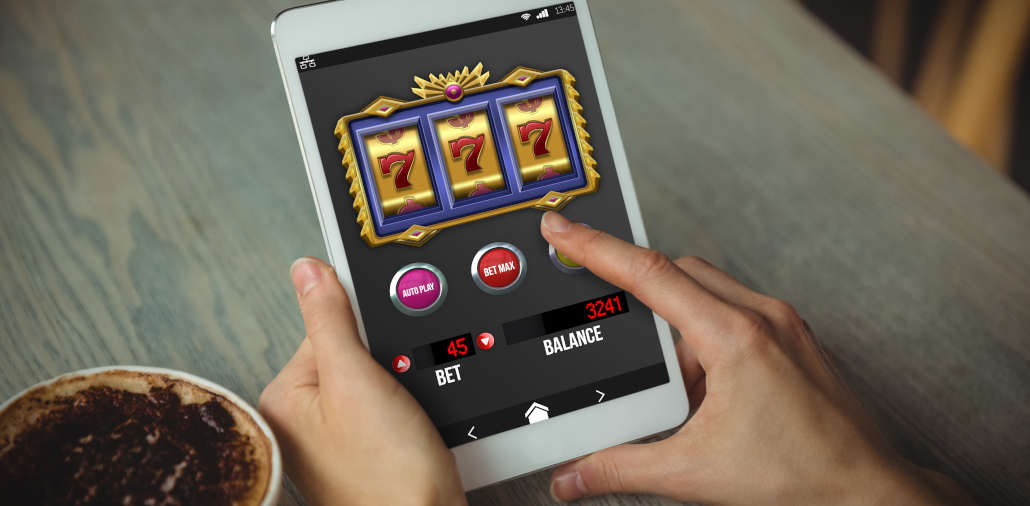 Compared to other types of slot machines, mobile slots tend to be more engaging and playful and are often very rewarding as well, with a favorable RTP and a high potential for massive wins.
If you enjoy playing games on the go, you will be glad to know that plenty of slot machines are available for mobile devices as well, whether you want to play for real money or just for fun.
Progressive Slots
Out of all the types of slot machines out there, progressive slots give you the biggest opportunity at a life-changing win.
These games are regular video slots on the face of it but hide a very special secret underneath. Every once in a while, they crown one of their players with a crown worth millions of dollars.
Progressive slots are played across multiple casinos, and they accumulate a small portion of every bet made, with all this money going into one massive prize pool.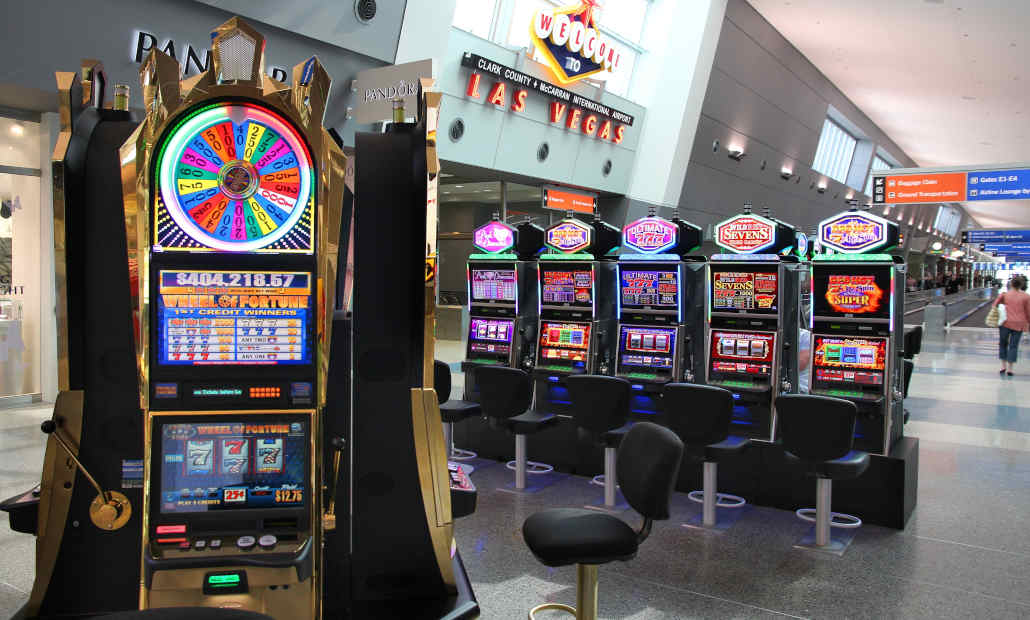 When the time is right, a progressive slot will give away its progressive jackpot to one lucky player, who will get to keep all the money accumulated from thousands of players over weeks or months of playtime.
The downside, of course, is that most players don't get to win the jackpot and are simply paying for the privilege of having the chance to do so.
If you like to gamble it up and have a chance at a truly massive win, progressive jackpots are the only type of slot machine you should ever play.
On the other hand, you should definitely avoid these games if you prefer to keep your winnings steady and your bankroll relatively safe.
Free Spins Slots
Modern slot games come with many different features, but free spins are probably the one bonus feature that everyone gets most excited about.
This gameplay feature is available in hundreds of modern slot games, both in live and online casinos, and it makes the games so much more fun to play.
To get free spins, you must first activate the bonus feature, usually done by combining three scatter symbols anywhere on the screen.
Once the bonus round is activated, a number of free spins are awarded, meaning the player can keep playing without having to pay for the spins.
Once the free spins are in motion, the real fun starts! The number of free spins depends on the game, but in almost every single one, you can get more of them with free spins extensions.
What's more, each free spin brings with it some extra opportunities, as win multipliers, expanding symbols, and extra wilds are all a part of the ride.
Multi-Game Slots
Many live casinos only feature slot machines with a single game on them, but this can be quite boring, as having more games to choose from is the best way to go.
Multi-game slots, often called cabinets, give you access to a whole plethora of slot games on a single machine, which means you don't have to walk around the casino to find new games.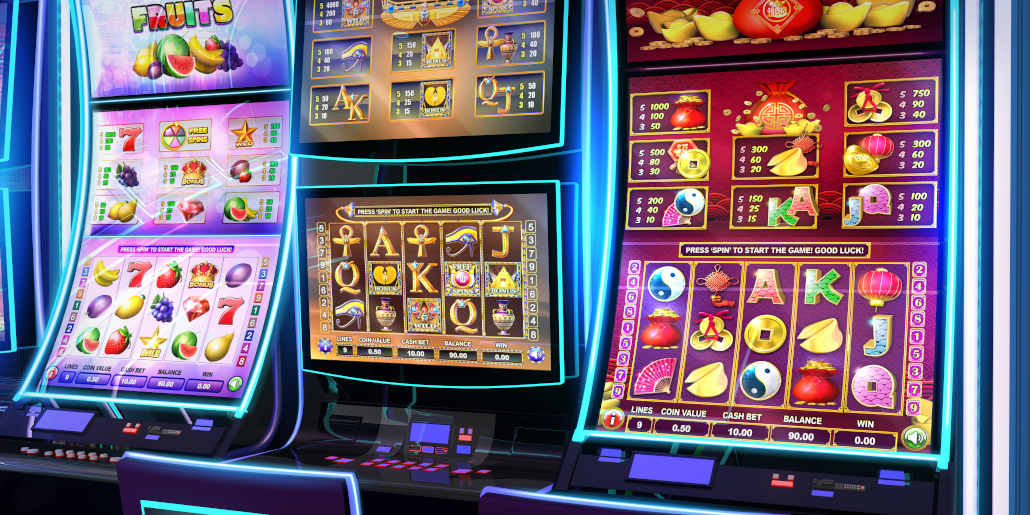 Instead, you get to relax, sip on your drink, and enjoy any number of games you want. These slot cabinets often include many different types of slot machines in them, with classic and video slots all available on the same machine.
If you are indecisive or simply love to switch it up and play many slot games offering different features and volatility levels, playing on multi-game slot machines is the only way to go.
Megaways Slots
If you want something really modern, edgy, and cool, you should look at megaways slots as your best bet.
These slot games are a huge upgrade on the usual video slots as they add hundreds of new paylines and ways to win to your gaming sessions.
Featuring more reels and rows of symbols than any other video slots, megaways slots give you opportunities to win thousands of times your initial bet on any given spin.
Megaways slots also offer countless special features and bonus rounds that can make playing them incredibly fun, and they come at varying levels of volatility.
These games are not always the most profitable, but they are almost always the most fun to play as more options are available than in any other type of slot machine.
Bonus Buy Slots
Most players who play video slots spin away and only get excited once they land a bonus round. Fortunately, now you don't have to wait for your bonuses any longer.
With bonus buy slots, you can activate the game's bonus round at any time by simply paying for it. The price of the bonus buy depends on the game, but in each case, the result is instantly starting the bonus round.
Bonuses you buy this way are the same as those you would activate by chance, which makes this a great way to shorten the playing time and get straight into the thick of the action.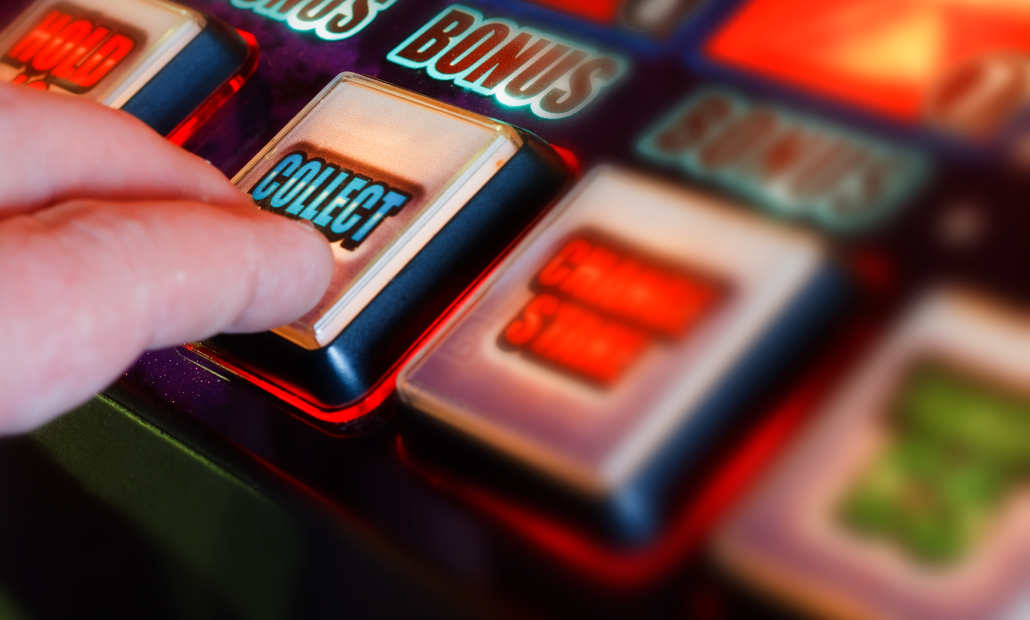 Keep in mind that buying bonuses may cost quite a bit, as you will have to pay 100x your bet or even more to activate the bonus round.
However, during the free spins, you can expect some big wins and even some huge jackpots, which makes buying bonuses very exciting.
Make sure you have the bankroll at your disposal that's sufficient to sustain a few bad bonus rounds and enjoy activating your bonuses on demand.
Which Slots Should I Play
With so many different types of slot machines to pick from, you may be wondering which one you should choose to get the best results.
The truth is that every type of slot machines has its upsides and downsides and that there are great games in every category.
Your preferred slots category should probably depend on your ultimate goal. Are you trying to gamble big and try to land a huge win, or are you looking to blow off some steam and spend a few hours playing a fun game?
Video slots with high volatility and progressive jackpot slots tend to be the best for gamblers looking for big potential wins, along with some megaways slots that have a huge potential.
On the other hand, if you are looking for less variance and more playtime, classic slots or video slots with low volatility could be the right choice for you.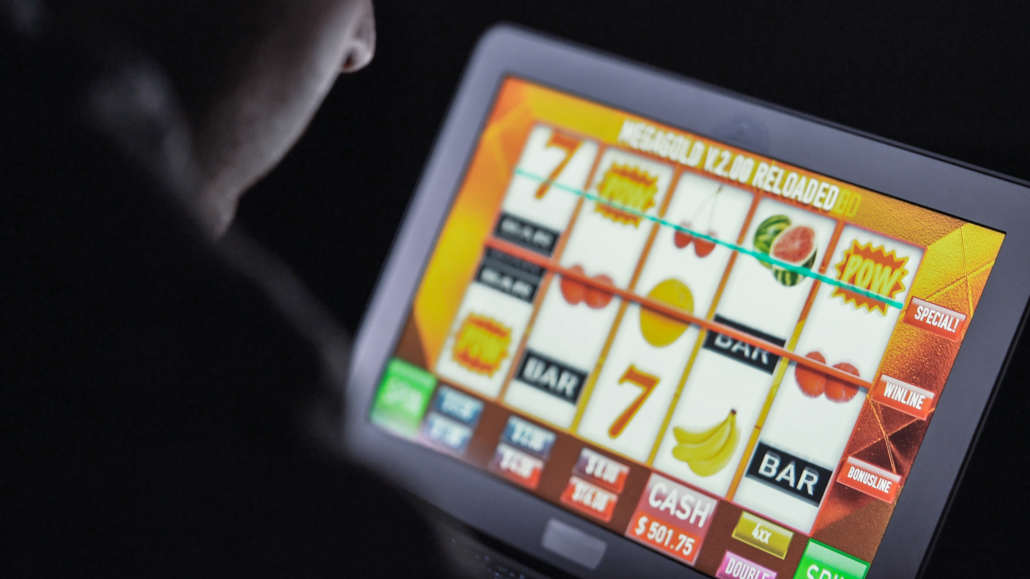 Keep in mind to also look for games with themes that appeal to you and that are appropriate for your preferences.
The selection of themes and characters you can play with is nearly endless, so don't settle for just any slot and find the game that really makes playing time fun for you.
I highly recommend looking at the game's RTP as well before you start playing. You should never play games with an RTP of less than 96% online and should also try to get informed about the slots RTP in live casinos.
While some casinos don't share this information with their customers, others may be willing to let you know what RTP each slot has, which you can use to your advantage.
Play Online Casinos for Best Types of Slot Machines
The truth is that live slots can never compare to online slots, as even the best live casinos still keep a house edge of 10% or more over the players.
Even when playing the same game online and live, you will get much better results in online casinos, and that's just the start.
Not only is the RTP of online slots higher, but online casinos also offer a variety of welcome bonuses and other promotions that increase your overall value.
While live slots are true money pits, online slots can often give you big wins and make your money last a lot longer.
All types of slot machines are still programmed to favor the casino in the long run, but you want to find the best slots and give yourself the best chance to win.
This is where online casinos truly shine, along with offering you thousands of slot games to play and the ability to play them from the comfort of your home or on your mobile device at any time.
Sign up with the top-rated online casinos for the best slots experience and enjoy playing one of the thousands of games offered in the virtual space.