Slots or Table Games – What Is the Better Option?
Being a beginner in the world of gambling isn't always fun. There are so many games to play, and there is so much complexity in each of them, including the rules and unspoken etiquette you are supposed to understand.
One of the first choices you'll have to make is between slots and table games, and this isn't the easiest decision in the world. Some say table games are superior, while others decide to go with real money slots.
A lot of it boils down to a personal choice and how you look at things. Listed below are the reasons we believe that video slots are better than table games.
Slots Are Easy to Learn
If you are new to gambling or thinking of starting, then you're in for quite a ride. Some people you come across will swear by table games, while others will nudge you towards slots.
For a beginner, being at a table game such as blackjack or roulette can be very exciting. You'll be surrounded by other players and get to feel the buzz of gambling.
But it isn't that simple. When it comes to learning the ropes, slot games are much simpler to understand. You just need to insert the money, select the lines, press the button to spin the reels, and keep your fingers crossed.
Whatever your choice of game may be, you'll need to fund your casino account first. There are many different options to do so, but Mobikwik has been growingly popular with Indian players. Read more about this deposit method and find out why this is the case.
Slots Offer Bigger Wins
One of the most crucial things that separate slots from table games is odds of winning. If you go by blunt data, you will see that the chances of winning in table games like roulette or blackjack are much higher than in slots.
Slots use a random number generator, which makes the game very random, and everybody has an equal chance of winning. There is nothing you can do to turn the game in your favor.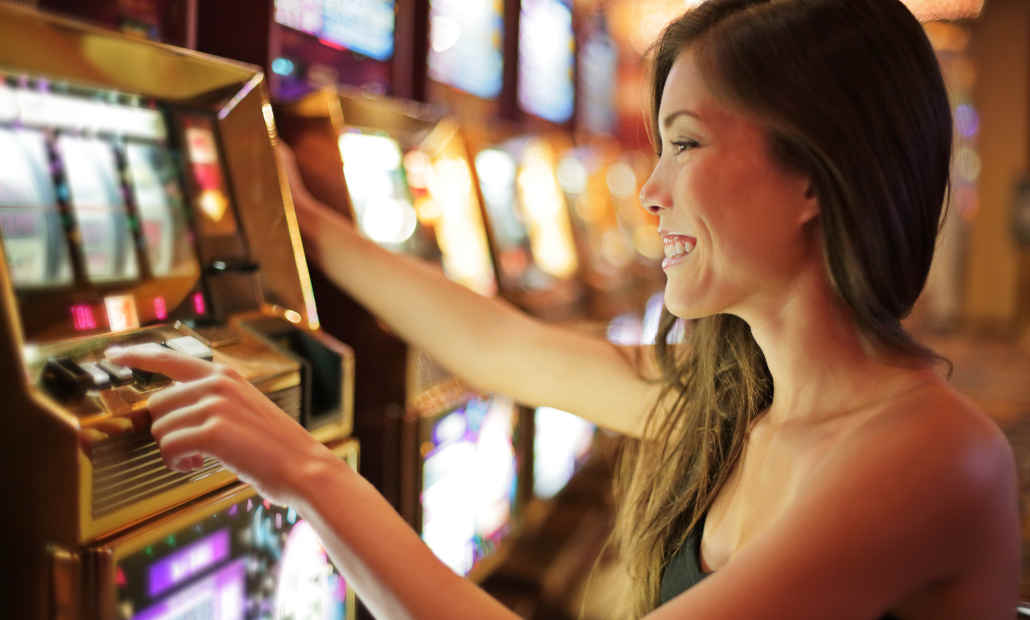 You spin the wheel by pressing a button and hope to land some winning combinations. The RTP is as low as 65% but can rise to 96%+ in online casinos. The RTP for table games depends on the game variant, but it is usually higher than slots.
Although table games have better odds of winning, slots offer a bigger potential for big wins compared to the stakes.
Variety Is the Spice of Life
Playing a single game for a long period will always make it boring. That's why you should try different games or add some spice or modifications to the old one.
Table games are all old and almost alike. There isn't that much variation to be found between them.
Slot games always come to you in a fresh new way, so they are never boring. With video slots, creators are free to try out new things. So they always have something out of the box, even though the basic gameplay remains similar.
Therefore, many slot games have different and latest themes and fresh graphics. There are new titles coming out all the time, so your choices are almost limitless.
Know Your Gaming Taste & Preference
There are mainly two types of people who go to casinos. On one side are those who want to do some serious gambling, play with a strict strategy, and earn money from it.
For them, table games are the best option, as they require extensive knowledge about the game and strategies to come out ahead.
On the other hand, some people don't want to do any serious gambling and are there just for fun.
For them, slots are the best option. They visit the casino to escape the outside world, or they simply don't have the time or want to learn all the hard rules of table games.
Final Thoughts
There is no simple answer to the "slots or table games" question. It is always a personal preference.
If you want to give yourself the best winning chances over the long span, table games are for you. But if prefer to take your chances and have a shot at some unexpected big wins, you can't go wrong with slots.
All in all, as long as you have fun and enjoy your time, both games have their appeal. Just remember to stick to your budget, never risk more than you can afford, and keep your expectations in check!